13 May, 2019 • 15.00-17.30
Amazon Fulfillment Center Tour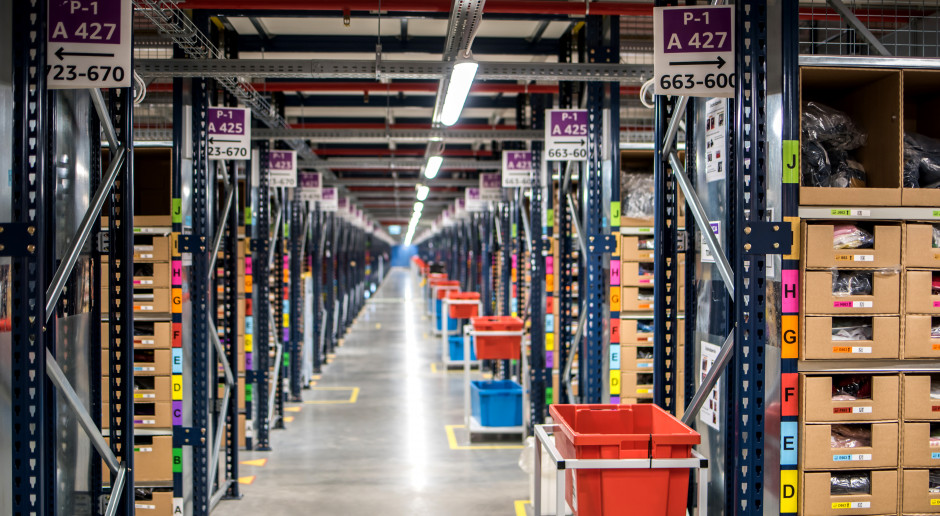 An optional field trip to the AFC in Sosnowiec to see first-hand how their business operates – during the European Economic Congress in Katowice. 130,000 m2, 2,500 employees, over 20 million products and some of the world's most innovative, state-of-the-art technologies – visit Amazon's E-Commerce Fulfillment Center in Sosnowiec and see for yourself that journey that a product goes through after you click "buy now" on one of the company's marketplaces and before it's delivered to your front door by a courier. Amazon is inviting you to visit its E-Commerce Fulfillment Center on May 13th, 2019, at 3:00 PM. Come find out how a vast, global logistics network consisting of over 175 facilities works, ask our Fulfillment Center managers questions and learn about the opportunities that over 7,200 Polish companies that are already developing their businesses via Amazon's services have taken advantage of!
The tour's organizer will provide transportation from the ECC to Amazon's E-Commerce Fulfillment Center in Sosnowiec (meeting place: AmCham Diner, MCK Katowice), including lunch. Participation in the tour is free of charge. The number of tour participants is limited
RSVP: anita.kowalska@amcham.pl, tel: 696 024 104
14 May 2019 • 17:00 • Silesian Office of the Embassy of the Czech Republic in Katowice, ul. Pawła Stalmacha 21, Katowice
POLISH-CZECH ECONOMIC MEETING
The primary purpose of the meeting is to forge contacts and share experiences in important areas of Polish-Czech cooperation, such as energy policy, transport infrastructure, environmental protection and opportunities for cooperation between sister towns, as well as small and medium-sized enterprises.
Admission by invitation only.