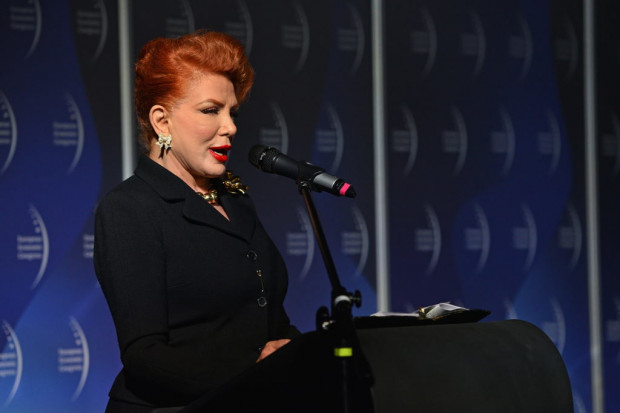 "Plans to expand new gas-supply sources to Poland are compliant with the cooperation strategy with the United States. In 2024 we will be able to import into Poland as much as 11.5 billion m3 of gas in the form of LNG, and 10 billion m3 over the Baltic Pipe. This is a revolution not only applicable to Poland" agreed the participants in the Global LNG Market panel during the 11th European Economic Congress.
In her opening address, Georgette Mosbacher (in the picture above), US Ambassador to Poland, noted that 13 European countries are at a minimum 75 percent dependent on Russian gas.

"This restricts the sovereignty of those countries. It is in their interests to change the situation," said the Ambassador.

However, she noted that it is not only about cooperation in terms of gas supplies and their associated security.

"We are committed to developing new clean-energy technologies. We are cooperating with other countries in the sphere of low-emissions solutions," said Georgette Mosbacher.

In the opinion of Piotr Naimski, the Government's Representative for strategic-energy infrastructure, it seems that the possibility to have LNG supplied from various sources means that gas would cease to be a problem and an issue of concern for Europeans in the foreseeable future.

"With the decisions taken on the expansion of the terminal in Świnoujście, the floating terminal in the Tricity, and the Baltic Pipe, Poland has materially improved its security in relation to gas," stressed Minister Naimski.

He was seconded by Žygimantas Vaičiūnas, Minister for Energy, Lithuania. "We have made an overall change. Earlier we were dependent on Gazprom, and now, with the terminal in Klaipeda, LNG covers 90 percent of our demand. As a result, we have the "market at play" and we have increased our security," stated Mr Vaičiūnas.

In the opinion of Dominique Ristori, Director-General for energy within the European Commission, Europe must diversify its supply sources and increase imports of LNG. This is, inter alia, due to the shrinking gas resources in Europe. "But the demand for gas is continuously growing in Europe," said Mr Ristori.