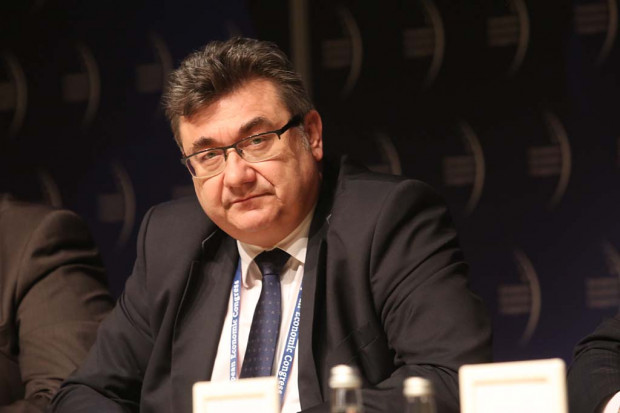 The declaration by Deputy Minister for Energy Grzegorz Tobiszowski on the plan to construct by 2040 wind-power plants with a generation capacity of about 10GW has become the top subject in the debate at the 11th Economic European Congress. Poland's industry is ready. Developers have initiated location and design procedures. However, there are concerns. Quite justified.
In compliance with the State Energy Policy until 2040 (PEP 2040) presented at the Economic European Congress, Poland's energy mix will have 10GW of electricity from wind-power plants in the Baltic.

Piotr Czopek, Director of the Renewable and Distributed-Energy Department in the Ministry of Energy, presented the Government's plans in a panel discussion at the Economic European Congress. Energy from the first sea farms is to be transmitted to the grid as early as in 2025.

"We're showing the way with the current knowledge level, but much depends on the investors, and also on the development of other technologies and energy sources. We plan sensibly and we are open to discussions," declared Director Czopek.

Poland's sea-wind-energy market is estimated at PLN 100 billion, and the projects are now at an initial or moderately advanced stages of completion.

Equinor (formerly Statoil) is involved in two such projects, and can cite completed research on windiness and geological conditions, an agreement negotiated with Polskie Sieci Elektroenergetyczne on connection to the system, and a complete set of environmental decisions.

Other players (such as Baltic Trade & Invest, Orlen) are proceeding at a similar pace, or looking for strategic partners with experience in a sector which is new to Poland. Poland's market is of interest to world power players.

However, the offshore industry already represents a major potential in Poland. Local companies (like the Crist Shipyard, GSG Towers, and about 40 more) already have the required certificates, as well as abundant experience in the delivery of equipment, structures, and components, for sea-power plants in Western Europe.

However, the sector is anticipating special legislation on sea-wind-power generation. It is not known yet who will finally cover the costs of connecting Baltic installations to the national power grid, or how it will be implemented.

The process of obtaining permits is long, toilsome, and very bureaucratic, and time is short. If 2024 is to be a realistic date when this new power is to be supplied, the first contracts should be signed next year.

The lack of social knowledge on sea-wind-power generation without special legislation poses a risk that developers might have to suspend their investment processes. The experience of the land-wind-power generators, which, in fact, has fallen victim to regulatory deadlocks, has led them to remain cautious.

Additionally, accumulated works without an appropriate time schedule would put the use of domestic potential at risk, and create the need to resort to foreign contractors and suppliers.