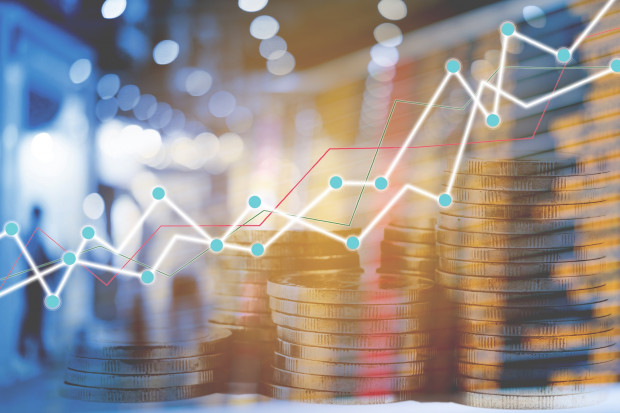 Poland's economy is breaking records. 2018 was an important stage in pursuit of the prosperity of developed countries. 2019 will also be an important year. There were, however, also some disturbing phenomena that made us all worry that the Polish tiger will not get out of breath.
Last year will probably end with a 5-percent increase in polish GDP. This puts us among the leaders. As for the near future, economists agree: 2019 will be the beginning of slowdown in growth associated with the general economic downturn. Nevertheless, we will continue to grow at a rate of around 4 percent. 

Consumption will probably have to "pull" the economy in 2019. Exports will most likely not take over this function.

The level of investment is low and it will definitely not allow to maintain the pace of development at a level close to the current one - says Professor Witold Orlowski. When entrepreneurs were asked why they do not invest, they mutually answered: due to uncertainty.

In a race
There are many indications that 2018 will end with a 5 percent increase in GDP - this (or higher) value is determined by the majority of analytical centres. OECD raised the forecast to 5.2 percent (from 4.6 percent predicted in May). The Fitch rating agency also revised its estimates - they increased from 4.8 percent to 5.1 percent. The economists from Credit Agricole also predict that the GDP will increase by 5 percent throughout the whole year.
Such results put us among the leaders. Among the OECD countries, only the Irish economy will develop faster. As for the nearest future, economists agree: 2019 will be the beginning of inhibition (Fitch expects 3.8 percent increase, OECD and World Bank expect 4 percent) associated with the general economic downturn.
However, it must be remembered that analysts cannot be treated like an oracle. It is enough to mention that from the first quarter of 2018 many of them claimed that Poland was almost at the peak of an economic boom. Meanwhile, the peak lasted and continued... And - if we take into account the above upward changes in projections - it continues today. 2019 can be much better than analysts claim.
Corrections in the opposite direction are also possible, but there are few indications for the realization of negative scenarios in the near future. The budget is in excellent condition and unemployment is at historically low levels, which, with a simultaneous systematic increase in salaries, should be an impulse for consumption, which nowadays serves as the main driver of economic growth.
Turbulence on the horizon?
The bad news is that consumption will probably have to "pull" the economy in 2019. Exports will most likely not take over this function - mainly due to the expected general economic downturn and the associated megaprocess of slowdown in growth of the European and, especially, the German economies. Investments could serve as a locomotive. They do not - and it is not clear why. However, there is some circumstantial evidence.
When entrepreneurs were asked why they do not invest, they mutually answered: due to uncertainty. The last several months have brought not only a wave of serious changes in law, especially tax law, but an even bigger wave of announced changes. We do not know if, when and in what shape those changes will come into force.
Legislative processes (with a few exceptions) are carried out rapidly, so fundamental changes in economic law can occur almost overnight.
An example? Two months before the beginning of the year, entrepreneurs learned that - by virtue of the Constitutional Tribunal - the thirty-fold limit, from which social security contributions cease being paid, will not be abolished. Yet the Constitutional Tribunal did not challenge the principle itself, but questioned the fact that there was no quorum during the vote on one of the amendments in the Senate; the president did not notice this incident as he referred the act to the Tribunal for other reasons...
That's nothing. Two years ago, entrepreneurs lived in uncertainty as they had no idea what taxes they would have to pay next year, because there was an intense discussion on the so-called single tax.
Ear of the taxing authorities
The Polish government openly brags - with some justification - that it has tightened the tax system. The problem is that it will take some time for us to find out at what price. Is it possible that the price is the investment slowdown?
On the one hand, we have a "Constitution for Business" with all its facilitations. Doubts are solved in favour of taxpayers who can do everything that is not forbidden, and are treated by the taxing authorities as partners, not petitioners or suspects.
On the other hand, we have the case of a mechanic who exchanged a light bulb for two officials of the tax office out of the goodness of his heart and then experienced that "partnership". Fortunately, this time someone acted reasonably and found a way to settle the case without any harm to the "accused" and with some punishment for the tax office. This case also concerns a kind of official mentality that for years has overshadowed the cooperation with business.
Of course, one cannot say that entrepreneurs do not invest because they have held their breath for fear of the taxing authorities. That would be a big exaggeration. Nevertheless, one may sometimes get the impression that they are trying to breathe a little more quietly, so that the tax office could not hear them. The problem of regulatory uncertainty and an unpredictable tax system are not new for Polish entrepreneurs. One could even say that it has been a natural state for three decades!
This, however, does not change the fact that investments are nominally at a lower level than in 2015, and their current growth is due to the public investments - with a booster from the EU. And yet money is cheaper than ever before (interest rates are at historically low levels, and banks note excess liquidity).
- The level of investment is low and it will definitely not allow to maintain the pace of development at a level close to the current one, even in good economic conditions. And you can see that this period is already coming to an end - says Professor Witold Orlowski.
Demography? A long-term problem!
Investments pose a challenge for the coming years. The second challenge is a long-standing but also a growing problem - demography. The Polish society is aging, and the result is labour shortage. A record low unemployment is undoubtedly something to brag about, but it gives entrepreneurs a headache. And another reason why investments are limited: the shortage of workers is totally unsuitable for expansion plans. Why should one expand a factory when they have no employees to hire...
The 500+ programme may slightly ease demographic tensions in the long term, but it is difficult to expect spectacular results - at least when it comes to demography, because it undoubtedly encourages consumers to buy. Poland is still miles away from achieving the so-called generation replacement fertility rate (fertility rate 2.1 - de facto 210 births per 100 women aged 15-49). In 2017, this rate in Poland reached 1.45, and in 2016 - 1.36.
The OECD also points out that fertility is encouraged by replacing cash benefits with in-kind benefits for families (e.g. free kindergarten or nursery), which at the same time provides an opportunity for easier return of women to work and reduces the risk of erosion of their skills.
There are now a million workers from Ukraine on the labour market, but this solution can be temporary. Work permits are short-term. The Ukrainians will work for a few months and return to their country (or they will go to Germany - Berlin has already passed the law to facilitate their employment, although the doors will not be open as wide as previously expected).
They may work in Poland for a few "turns", but what will arise out of it in the long run? The state has not decided whether it wants Ukrainians or other "imported" workers from other countries to come to work in Polish companies, and whether it would be worth keeping them here for longer, if not forever.
Without changes in the labour market, the number of employees in Poland will fall by 20 percent in 2050. This effect will be mitigated only through the increasingly better education of Poles. To compensate for the loss, it would be necessary to take in as much as 100.000 immigrants each year. Reforms, as in Germany or Sweden, will reduce the number to 30.000 - warns Maciej Bukowski, economist and president of WiseEuropa.
What does all this mean in the long run? Well, trouble. The basis of the government's economic programme is the Strategy for Responsible Development, and one of its main goals is to move towards more innovative solutions.
And there is a lot going on: the current government has undertaken a lot more activities than the predecessors - the number of pro-innovative changes in law, the creation of innovation-friendly ecosystem (e.g. through significant strengthening of the venture capital market) and various support instruments - from advisory to financial - have never been as high. We need to wait for tangible results, but the multitude of activities gives hope for the creation of a critical mass that will actually allow the economy to make a modernization leap.
Do not forget that innovators are also entrepreneurs - even the most generous support or the most favourable allowances may not compensate for regulatory uncertainty, which to some extent paralyzes all entrepreneurs. If a friendly ecosystem for the whole business, not only for start-ups and innovative enterprises, is not achievable, then the visions of modern economy remain a dream.
In the era of globalization, innovators will choose a place where administration is a real partner in every field and where they can devote more time to thinking about innovations than preparing documents required by the tax office (after all, in the era of digital communication the company's head office is of minor importance).
Difficult decades?
And then the OECD's gloomy forecasts can come true. This year's document "The Long View: Scenarios for the World Economy to 2060" shows that the potential average annual GDP growth per capita in 2030-60 is expected to reach only 1.3 percent in Poland. This is the weakest result not only in the EU, but also in the entire OECD...
Very low growth for three decades means that we can forget about catching up with any developed economy. The Polish level of population's wealth, measured by GDP expressed in purchasing power, in relation to the US will practically remain at the same level (an increase from 50 to 54 percent in 2060) - assesses Marcin Lipka, analyst in cinkciarz.pl.
It should not come as a surprise that the OECD sees the labour market as the greatest danger for the Polish economy. According to analysts, over the period 2030-60 the level of employment will decrease by 0.2 percent per year.
- The estimates of the IMF from 2017 indicate that the working-age population, due to the introduction of a lower retirement age, will decrease by as much as 10 percent by 2050 as compared to the scenario of a gradual increase in the retirement age. The increase in compulsory school age will also affect the supply of labour force from 2030 - says Marcin Lipka.
This, of course, does not mean that we are doomed to such a negative scenario. Nevertheless, it is worth treating the OECD report as a warning signal. We still have lots of time to react.
- An increase in expenditure on R & D to the level of leaders (Korea or Israel) would allow the Polish GDP to increase by 10 percent by 2060; reforms in the labour market would bring a further 10 percent increase, and pension reforms - 8 percent; better use of public investments or fight against corruption, for example, would also have a share in the increase - points out Lipka.
For several years - also during the preparation of the Strategy for Responsible Development - a lot of space in economic debates was being devoted to a threat of getting stuck in the medium development trap. In recent months, this concept has disappeared from the discussion. Perhaps, it was too early?


The material was printed from www.wnp.pl. © Polskie Towarzystwo Wspierania Przedsiębiorczości (Polish Entrepreneurship Support Association) 1997-2018