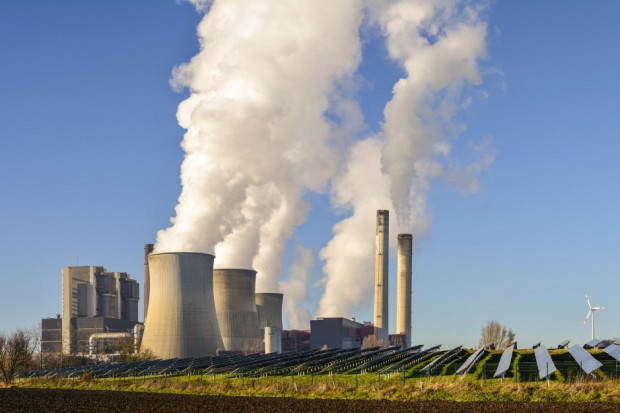 Energy transformation is associated not only with cleaner air, but also, and perhaps above all, new business opportunities, also for companies outside the energy sector. Even wind energy, which in recent years has slowed down in Poland, may soon become a flywheel for Polish enterprises. All this is accompanied by rapid technological progress - said the participants of the "Efficient energy/Innovations for climate" discussion panel as part of the EEC Green conference in Katowice.
An increasing number of Polish companies are able to participate in the supply chain of wind energy, whose representatives see a very bright future.
Modernization of energy networks includes not only reduction of transmission losses, but also the use of materials that are neutral to climate changes.
Photovoltaics and trigeneration should become increasingly used in the implementation of new construction projects.
Climate policy has an increasing impact on the energy sector. There is a strong recognition that a far-reaching energy transformation, which will change the landscape of not only Poland, but also the whole world, awaits us. This is noticed not only by companies operating directly in the energy sector, but also by entities from other fields, such as financial institutions.
This can be exemplified by ING Bank Slaski that belongs to the ING group. In recent years it has finished financing projects related to coal power sector and its offer is becoming increasingly focused on environmentally friendly technologies.
- We believe that energy transformation and a switch to a less wasteful energetic mix is necessary and irreversible. We want to take part in it - declares Joanna Erdman, vice president of ING Bank Slaski.
She added that the bank's strategy was based on a strong conviction that such behaviour is right and consistent with the values it represents.
- The second reason behind our decision applies to a purely business area. We have noticed huge business potential that we want to create and co-create by contributing to its use with other entities operating on this market - explains vice-president of ING Bank Slaski.
Joann Erdman, vice president of ING Bank Slaski (photo PTWP)
- Transition to renewable energy sources gives the bank a chance to enter with financing, either directly on the basis of project financing, or by issuing appropriate green instruments. We are very active and recognized by such instruments - she adds.
Very bright future
The bank recognized the market potential because an increasing number of companies declare investments in environmentally-friendly technologies.
- We have been paying close attention to this for many years, as indicated by the fact that we regularly participate in climate conferences organized by the UN - says Maxime Bureau, Director for Government and Public Affairs at 3M for Europe, the Middle East and Africa.
Maxime Bureau, Director for Government and Public Affairs at 3M for Europe, the Middle East and Africa (photo PTWP)
The objective of 3M is, among other things, to make all production plants, including those located in Poland, use at least 25% of renewable energy.
- Another goal is to make all new 3M products sustainable by 2019, i.e. they should be recycled, reused or they should consume less energy or water - says Maxime Bureau.
The company is also directly present in the energy sector, for example through the production of insulation gases for power substations. At present, sulphur hexafluoride is the most commonly used insulation and protection for high and medium voltage infrastructure. However, it is a greenhouse gas, which means that is has a potentially adverse effect on climate.
- A few years ago, together with our partners, we developed an alternative to this gas - says Maxime Bureau. He means 3M Novec gases, which according to the manufacturer have similar efficiency with a lot smaller negative impact on the natural environment.
Efficiency above all
- The process of replacing greenhouse gases with other substances that are completely neutral for the environment, and at the same time isolate electrical components, has become a trend - confirms Mariusz Kondraciuk, Head of Energy Management Division at Siemens Poland.
However, he adds that this is only a part of large transformation aimed at power networks. Its most important element is densification of the network in order to minimize transmission losses.
- The more energy flows in the network, the more losses are generated. The way to reduce losses is therefore to densify the network - explains the representative of Siemens.
Mariusz Kondraciuk, Head of Energy Management Division at Siemens Poland (photo PTWP)
He adds that Polish network operators are also aware of this need, as exemplified by investments currently being implemented by Polskie Sieci Energetyczne with a prospect that goes up to 2025.
According to Kondraciuk, another important element necessary to improve the efficiency of power network is installation of the most reliable devices, which increases not only system efficiency, but also its safety.
Price stabilization
- An ideal scenario would be to produce all energy on site, then we would not have any losses on transmission - says Miroslaw Czarnik, President of the Management Board of GPP Business Park.
His company has been building modern office spaces in post-industrial areas on the border of Katowice and Siemianowice Slaskie since 2005. Currently, GPP Business Park uses trigeneration, i.e. the production of electricity, heating and cooling from gas-fired installations in three operating office buildings (the fourth building is under construction). This, in turn, makes the company more resistant to fluctuations in prices of energy from external suppliers, whose services are used only to a limited extent.
Mirosław Czarnik, President of the Management Board of GPP Business Park (photo PTWP)
- I don't find increases in electricity price too concerning. It is true that the supply of electricity in April has increased by about 40 percent, but for my tenants it increased only by 9-10 percent - claims Miroslaw Czarnik.
He adds that photovoltaics, which can be used to meet demanding energy standards, should become increasingly important for newly developed buildings.
Wind farms are an opportunity for Polish companies
In addition to photovoltaics, the development of wind energy is also important for the correlation between electricity prices and CO2 emission allowances.
- Wind energy lowers the prices because we are a source that pushes other more expensive units out of the system. We push out more expensive generation methods, mainly conventional ones, but we also push imports out - emphasizes Janusz Gajowiecki, president of the Polish Wind Energy Association. - We can sign a 10 or 15-year power supply agreement below the market price.
- The last three years have been very difficult for wind energy in Poland. However, in July the government introduced changes which are going in a very good direction - assesses the president of PWEA. He adds that this can be proved by first auctions carried out in November.
The latest signals from the government indicate that Poland will focus primarily on the construction of offshore wind farms. According to Gajowiecki, whether on land or at sea, Polish companies are able to make a significant contribution to the supply chain for new installations.
- Today in Poland there are about 100 companies that produce components for wind energy. Their production satisfies about 50 percent of all investments carried out in Poland. With the development of wind energy, this share may increase significantly. Especially considering that the production of Polish companies is mainly exported - stated the president of PWEA.
Janusz Gajowiecki, president of the Polish Wind Energy Association (photo PTWP)
An increase in the volume of investment in wind farms may be fostered by the fact that the wind energy technology is becoming cheaper and more efficient.
Polish enterprises use mostly 2 MW generators, while Western Europe already uses 4 MW generators. - Because of this wind energy has become a very effective method of generating energy - says Gajowiecki.
At the same time, he admits that a stable legal environment is very important for the development of renewable energy. Due to a stable environment it will be possible to precisely calculate the profitability of the investment.
Therefore, the regulators should take into account the long-term effects of their work and all the needs that may arise in the future.
- When creating legal regulations, we must consider the interest of future generations, especially that energy investments take place in cycles of at least a few or even a dozen years - emphasizes Joanna Rycerz, Member of the Management Board at Young Leaders in Energy.
Joanna Rycerz, Member of the Management Board at Young Leaders in Energy (photo PTWP)
- The substance in this case is to make sure that generations facing the consequences of decisions made today do not have to deal with a problem of high energy prices in Poland which would reduce the competitiveness of the local economy - he adds.
Because, as he states, our activities should be aimed at making sure that an average person in the future has access to clean energy sources at acceptable prices.