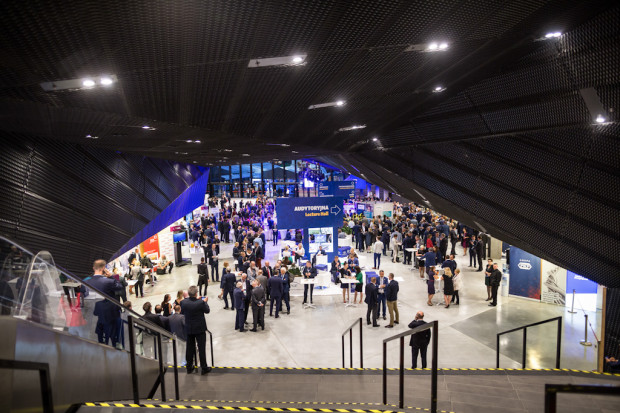 How to support economic development on a macro and micro scale? It is always capital that fuels such development. Nowadays, there are multiple funding sources available. These include private equity and venture capital funds. As such, they must be given an opportunity to take the floor at the European Economic Congress.
"Heavyweight" market players have announced their participation in the event.
CVC Capital Partners
This is one of the leading private equity funds operating on the market. It was set up in 1981 and since then it has made over 300 investments. It manages assets of USD 75 billion operating in 24 countries in Europe, Asia, and both Americas, as well as in Poland, where it has two investments: PKP Energetyka, taken over by CVC as a result of privatisation and the retail food store network Żabka. Recently the fund has become a partner of the College of Social and Media Culture (CSMC) in Toruń.

During this year's EEC, Krzysztof Krawczyk, CEO of CVC Capital Partners, will participate in the debate: "European economy faced with a slowdown" (13 May).
Enterprise Investors
Enterprise Investors is the oldest and largest private equity company in Central and Eastern Europe. It specialises in buyouts of medium-sized enterprises and financing the development of dynamically growing companies in various sectors of the economy. It has been operating since 1990. So far it has set up nine funds with total equity in excess of EUR 2.5 billion. The funds have invested EUR 1.9 billion in 143 companies. The funds operate offices in Warsaw, Bratislava, Budapest, Prague, and New York.
Such companies as Zelmer, Stomil Sanok, Magellan, or Kruk have been in the portfolio of EI. Last year EI invested in the Moya network of petrol stations and Unilink – a multi insurance agent.
During the European Economic Congress representatives of EI will participate in the following sessions: "Capital market in Poland" (13 May), "International expansion of Polish companies" (14 May), "My kingdom. Models, styles, generations vs. company management" (14 May).
Meridiam
Headquartered in Paris, Meridiam is a global investor and asset manager. It specialises in developing, financing, and managing long-term public infrastructure projects. Established in 2005, it has been investing in public infrastructure in Europe, North America, and Africa.
It operates offices in eight countries (France, Luxembourg, the US, Canada, Turkey, Senegal, Austria, and Ethiopia), it manages assets of EUR 6.2 billion and, so far, it has invested in over 62 transportation and construction projects, and in public services. In Poland, the fund participated in the financing of a section of the A2 motorway.

In the European Economic Congress, David Delgado-Romero, partner and Director for Central and East Europe at Meridiam, will participate in the session: "Sustainable development of cities and regions" (13 May).
Cornerstone Partners
Cornerstone Partners is an investment company operating since 2001 on the private equity market. It has been investing in Poland and Central and East Europe. Since 2015, Cornerstone Partners has been the sole partners of Oaktree Capital Management. In February 2016, the company made the first joint take-over of ProService.
The major investments of the partners managing Cornerstone are: Lux-Med and joint ventures with Zara, Sephora, Chanel, and Dior in order to develop a distribution network in Poland. Last year, Cornerstone and Oaktree acquired a packet of shares in Exact Systems from Work Service.
In this year's edition of the European Economic Congress, a founder of Cornerstone Partners – Przemysław Krych – will participate in the session: "Major challenges for the sector of modern business services in Poland" (14 May).