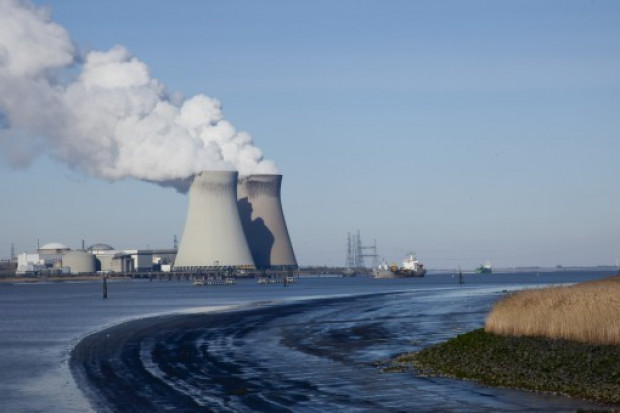 Ten African countries plan to build nuclear power plants. course, France, Russia and China count on the delivery of their technologies. Africa has to develop its power industry because millions of people on that continent do not have electricity.
By 2025, at least five African countries, excluding the Republic of South Africa  (RPA), will have their own nuclear power plants - predicts the rfi.fr portal. 
The International Atomic Energy Agency (IAEA) estimates that more than one third of countries that want to develop nuclear energy are African countries.
The following countries plan to build nuclear power plants: Algeria, Morocco, Tunisia, Egypt, Ghana, Kenya, Uganda, Zambia, Niger, Nigeria and Sudan.
Experts emphasize that energy is a crucial issue for Africa. With the growing population, huge needs for the development of economy and infrastructure, all African countries are facing an increasing demand for electricity.
African countries are investing in all available sources of electricity generation, i.e. coal-fired power plants, solar energy, wind farms and hydropower plants. The considered technologies also include nuclear power. 
- Nuclear power is a strong symbol of authority and modernity, the possession of a nuclear power plant is aimed at demonstrating good economic situation, stability and level of development - rfi.fr informs.  
The quoted estimates state that it is necessary to build power plants in Africa with a total capacity of 160 GW by 2050. Until then, the continent's population will grow to 2 billion from the current 1.3 billion. 
For example, in sub-Saharan Africa almost 57 percent of population do not have access to electricity.  
Africa has another major asset - approximately 20 percent of the world's uranium resources are located on its area. Nearly 34 African countries have smaller or larger uranium resources, its mines operate in, among others, South Africa, Malawi, Namibia and Niger. 
The article published on the rfi.fr website pointed out that Niger is one of the least electrified countries in the world and has the fourth largest uranium resource in the world.
Technology suppliers from France, Russia and China count on the development of nuclear energy in Africa.
Traditionally, France is well situated in Africa, where French companies have, among others, uranium mines.  
The Russians found a bridgehead in Egypt. On 11 December 2017, the chairman of the Russian company Rosatom Aleksiej Lichaczew and Egyptian minister of energy Mohamed Shaker signed an agreement to build four nuclear power units at the El Dabaa power plant.  
 The total project value is 21 billion dollars. The signing of the agreement was accompanied by presidents Vladimir Putin and Abdel Fattah El Sisi. 
In addition, Rosatom intends to build four reactors in Nigeria with a total capacity of 4.8 thousand MW.
The Russians also plan to build a nuclear power plant in Sudan. 
China is feeling more confident in the nuclear energy sector as in many other sectors in Africa.
China National Nuclear Corporation (CNNC) has already signed cooperation agreements with, among others, Ghana and Nigeria. 
On the other hand, China General Nuclear Power Corporation (CGN) is expected to help Kenya build a 1000 MW nuclear power plant and a 2000 MW nuclear power plant will be built in Uganda with the help of the Chinese.  
The Chinese also have several uranium mines in Africa, such as Husab in Namibi and Azelik in Niger. 
 2017 was the fifth consecutive year with increased nuclear energy generation. Worldwide generation of electricity from nuclear power plants in 2017 amounted to 2506 TWh, which means an increase of 29 TWh compared to 2016. In the forthcoming years we will also see an upward trend.
© Polskie Towarzystwo Wspierania Przedsiębiorczości (Polish Entrepreneurship Support Association) 1997-2018