8th EUROPEAN ECONOMIC CONGRESS
8,000 guests from Europe, Asia and Africa participated in the 8th European Economic Congress, the most important business event in Central Europe. The three days were packed with debates on trailblazing ideas that will shape the economic future of Europe. 700 speakers took part in more than 120 discussions. 2,000 guests participated in European Start-up Days.
May, 18-20 '2016, The International Conference Centre in Katowice
Main subject area
Energy, industry and climate – the Horizon 2030. Scenarios for the world and Europe
Digitisation of the economy. Opportunities, challenges and risks related to the digital revolution
Geopolitics, security and the economy. Is it a global crisis?
Young entrepreneurs. New business as a medium for innovation
The main assumption made by the organisers of the EEC is the adequacy of the subject matter of the debates to the current situation in Europe, Poland and worldwide. This year's edition of the Congress will feature a broad debate on mutual links between the energy industry with its raw materials supply on the one side and industry and the climate policy on the other. Among the new subject areas of the Congress, there will be sessions concerning various aspects of the digital revolution in the economy. Three days of thematic sessions attended by representatives of business, chairmen of the board of the largest enterprises, decision-makers, scientists and practitioners as well as representatives of politics and local governments guarantee that this year's Congress will allow us to draw, conclusions of crucial importance to Polish and European economies.
Previous editions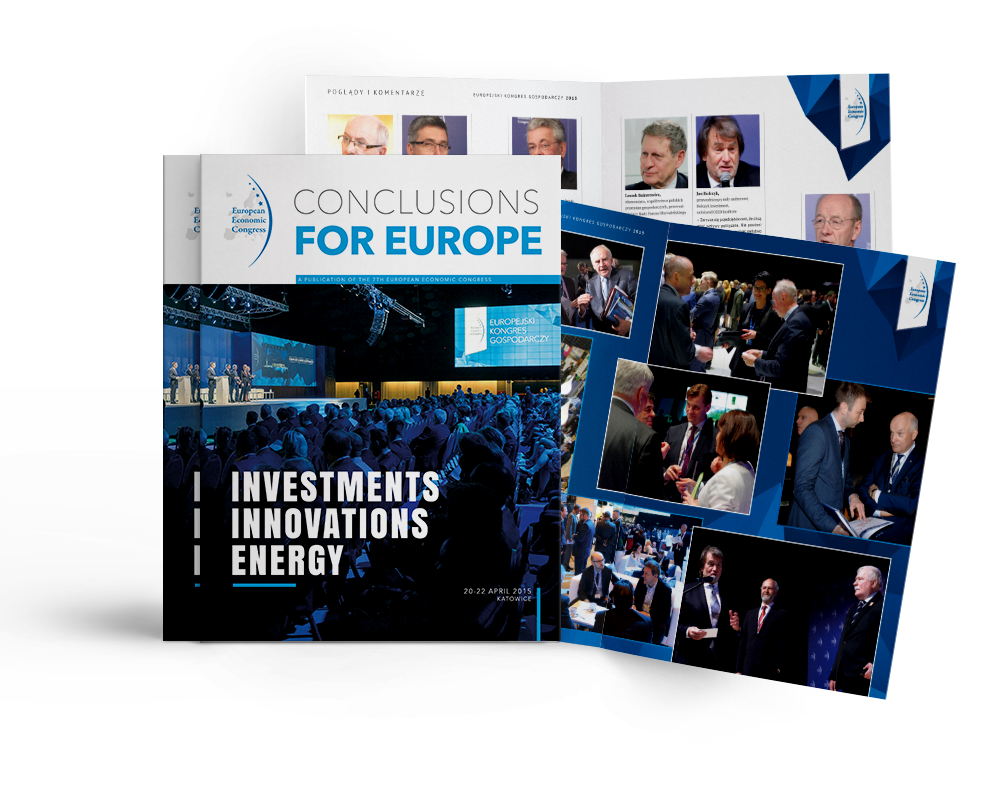 More freedom in the economy and in the market, more courage while investing, as well as in innovations and during expansion, but also common security and deepening of integration – these are the main conclusions developed during the 7th European Economic Congress.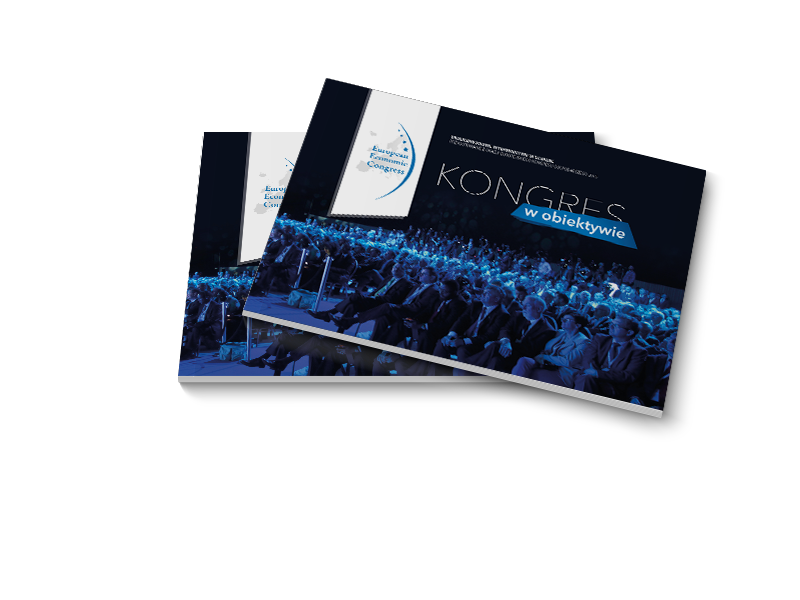 As in previous years, the organisers of the European Economic Congress have prepared a publication documenting its course. Apart from the photos of the participants, the album also contains basic information on the subject matter of the debates of the Congress, as well as the key conclusions that were drawn during those debates.
The International Conference Centre in Katowice
Katowice, 18-20th of May