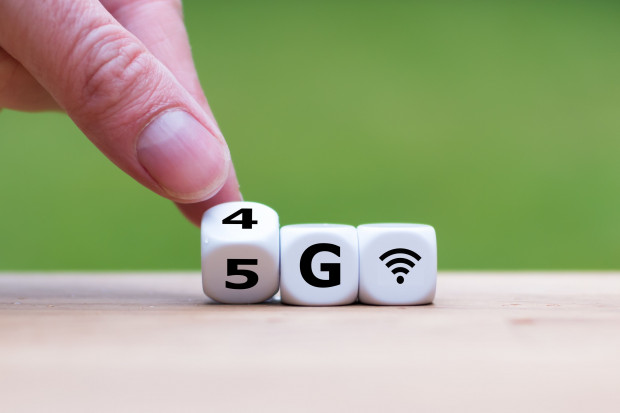 Everyone is talking about 5G. Why is technology seemingly connected with telephony so important that many countries are introducing restrictions and screening of companies that build its infrastructure, and the United States declares a limitation of cooperation with countries that use the services of Chinese companies Huawei and ZTE?

Economy and defense will increasingly rely on the possibility of transferring large amounts of data in almost real time. Fifth generation (5G) wireless technology is intended to enable this possibility. China is already working on the implementation of this technology, using more advanced solutions than those available in Western countries. The choice of infrastructure provider is a strategic decision affecting the long-term development opportunities of different countries.

The 5G networks are of strategic importance for the state and business. Rapid robotization, increased use of drones and better use of extensive databases (big data). Partially or completely autonomous vehicles and systems using artificial intelligence (SI) will soon be introduced.
A network with high data transfer rates, high capacity and short response time is like a bloodstream connecting all these elements. Customers will depend on anyone who will be able to offer comprehensive services related to the construction, maintenance and subsequent modernization of the 5G networks.

For example, companies that will switch to a new generation network and implement SI, will be able to analyze customer behavior and consumption patterns more quickly and efficiently, thus optimizing internal processes or creating more effective marketing campaigns. Unfortunately, this entails new opportunities for espionage and hacking activities. In this respect, the more primitive 4G network with limited data transfer is safer.

At the moment, the Chinese giants Huawei and ZTE are global leaders in the field of 5G. Their rivals are Nokia, Ericsson and Samsung. China has already carried out promising tests, and it is planned to launch a 5G network cooperating with older generation networks. For the first time in China and around the world, travelers will be able to use new technology on the currently being constructed Hongqiapo Shanghai railway station.

Work on the appropriate infrastructure has recently begun, and with the assumed connection speed of 1.2 gigabits per second, it will take less than 20 seconds to download a 1080p 2gb movie. The fully independent 5G networks will enter into commercial use in China by next year. For comparison, independent commercial 5G networks will not be available to users in the US, Europe or Japan until 2025. On the islands, Toyota is already using 5G network tests to drive remotely controlled cars on public roads, based on native technology.

More people start to treat 5G as a "dual-use" technology, i.e. the possibility of commercial or military use of the same solutions, devices or their components. The most advanced works on the dual use of 5G networks are conducted in China and the USA. In November of 2018, ZTE, China Unicom and CA-SIC established a cooperation to integrate civil and military solutions.

In this situation, the growing concern at the activities of Chinese telecommunication companies is not surprising. Huawei and ZTE were already limited or blocked from concluding government contracts in the USA, Australia, Japan, France, the Czech Republic, Israel, Taiwan and New Zealand. Huawei is especially suspected of cooperating with Chinese intelligence services. The situation may be worsened by the report of the Czech National Cyber Security Agency (NUKIB), which searched the devices provided by the company and found "something that should not be there" and was not included in the documentation. NUKIB does not disclose any details, but it states that there is enough technological evidence to support allegations against Huawei.

The United Kingdom and Germany react in a more nuanced way. London claims that it is able to cope with the risks associated with services of Chinese enterprises. Berlin, on the other hand, is willing to allow Huawei and ZTE to bid, provided that it receives verifiable guarantees that the 5G networks will not be used for purposes inconsistent with the agreements.