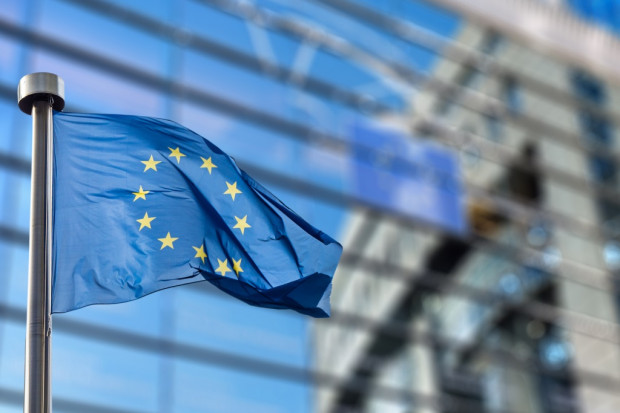 The European Union is the world's largest trading power, which currently has or negotiates trade agreements with virtually all major economies of the world. And so, almost forty agreements have already entered into force (covering about 70 countries), and agreements with Australia, New Zealand, Mercosur and Indonesia will become effective in the coming years. Does such a strong network of preferential connections deliver real benefits to enterprises and consumers? And, equally important, who and how could solve the existing problems with the implementation of trade agreements?


Europe is the cradle of world trade. For centuries, it has been a place of intersecting trade routes and home to the developing system of exchange that we know today. Such an intense level of trade provides the Union not only with a strong economic and political position on the international arena, but also with real benefits to its citizens. Currently, trade with non-EU countries provides jobs to 30 million Europeans, which means that one in seven workplaces in the Union depends on exports or imports. Every consumer in the European Union gains approx. 600 euros per year due to increased choice and lower prices of foreign products.

What are the benefits of trade agreements?
Therefore, the Union's strong desire to take further steps to eliminate the existing tariff restrictions in third countries and to sign new bilateral and multilateral free trade agreements is not surprising. This has become particularly evident when the World Trade Organization's (WTO) capability to negotiate global tariff reductions had run out, and the only chance was to seek allies at own cost.
As a result, the total value of trade in the European Union in 2017 under bilateral agreements amounted to a record EUR 1 179 trillion, which is about 32% of EU exchanges with third countries (of course, the result would be higher if there was an agreement with the two largest economies – the USA and China). After the entry into force of the agreements with Japan, Singapore and Vietnam, which should take place this year, the share of EU trade based on reduced tariffs will increase to 50%.
Despite the increasing criticism of the EU trade policy, agreements lead to a significant increase in exports with third countries. For example, exports to Mexico have increased by 416%! since 2000, to Chile by 170%, and to Korea by 59% since signing the agreement eight years ago. The Commission's report published in the autumn of last year also shows that the agricultural and motor vehicle sectors benefit the most from EU agreements. For example, the export of cars to South Korea increased by 244% since 2011, and exports of EU agricultural products to Colombia and Peru increased by 92% and 73% respectively. Due to trade agreements the exports of services and investments is also rapidly growing - in 2018, in the countries of Central America, trade in services has reached over 40% of the total trade value.
It is important to note that the EU was one of the first to realize that the key to the flow of goods and services in the 21st century is not to eliminate tariffs, but non-tariff barriers. As a result, most Community agreements contain provisions on the mutual recognition of standards, sanitary and phytosanitary rules or customs cooperation. The Commission in its recent report on the implementation of trade agreements indicated that the agreement with Mexico has removed barriers to the registration and approval of medicinal products and agrochemicals in this country; In 2017, Ukraine eliminated tariffs on metal remnants; Turkey abolished export restrictions on copper and aluminum scrap and excluded paper products from its import control system, and Peru agreed to import dairy products. Finally, trade agreements opened the door for EU companies to bid for public tenders in Georgia, Moldova and Ukraine. Similar examples could be multiplied.
There is, of course, still a significant number of unresolved issues, especially in terms of adherence to sanitary rules by parties to agreements. Nevertheless, almost a decade after the signature of the agreement with Korea, EU export of beef is still prohibited. Colombia continues to apply burdensome procedures to the import of plant products, and in Peru there has been little progress in approving harmonized certificates for the imports of meat products. Some Mediterranean countries, including Algeria, Egypt, Morocco and Tunisia, systematically apply burdensome port registration and certification systems as well as pre-shipment inspections of industrial products.
What should be improved?
In addition to the existing non-tariff barriers in countries that have singed trade agreements with the EU, an important issue is also the preference (tariffs) utilisation rate of individual European companies. The average level for the EU is around 78%. This means that even if the majority of trade benefits from the elimination of tariffs in terms of value, there are still many companies that do not take full advantage of trade agreements. The awareness of European companies about the opportunities offered by individual agreements also varies quite considerably. Considering the agreements with Turkey, Serbia or Macedonia, the level is much higher than the average. The least is known to companies about agreements with Latin countries: Ecuador and Peru.
Moreover, there are large disparities between EU countries in terms of the use of trade agreements - Croatia, Slovenia and Austria are leading, while Latvia, Estonia and Malta come last. Poland is in quite a high sixth position (87.5%). This means, however, that many local companies exporting their products to third countries are not aware of the preferences they are entitled to.
In addition, for some sensitive products, instead of full liberalization, the EU and its partners introduce exemptions for a designated quantity of goods, known as tariff quotas, in their trade agreements. The Commission's data show that EU exporters often do not take advantage of the existing limits (in case of cheeses, only 4.3% of the total amount was used for exports to Peru and 7.9% to Colombia). This is largely due to the ignorance of EU companies about the allowances they are entitled to.
Therefore, the Commission, the Member States and European companies still have a lot of work to do. Negotiation of further agreements makes sense, as long as companies and consumers are aware of their existence. Poland alone loses around EUR 200 million on the non-utilization of existing customs facilitations, and the Union loses almost EUR 15 billion.
The rules of origin block preferential trade
Utilisation rate of trade agreements is also related to the so-called rules of origin. Goods exported from the Union may benefit from preferential tariff treatment in a partner country which is a party to a free trade agreement with the EU if they have a preferential origin, i.e. if they have been entirely or partially manufactured in the Union from materials treated or processed in accordance with specific requirements (the so-called "nationality of the product"). The rules and procedures for determining preferential origin may vary depending on the trade agreement.
Considering the fact that in today's world a lot of goods consist of components manufactured in different countries, it is increasingly difficult to determine their origin. Does the product originate from the country where it was assembled from many parts imported from different countries? Or does it come from the country where it was purchased as a final product, regardless of its parts' origin? Is it possible to apply a zero rate of import duty? An exporting trader is often unable to answer these questions.
As a result, EU companies have long been struggling with the issue of a complicated and diversified system of rules of origin, which often prevents them from deciding to benefit from the elimination of tariffs due to the need to prove that a given product comes entirely from the Union. Furthermore, under the recently adopted Registered Exporter System (REX), which replaces the certificate of origin on the so-called Form A, importers bear the risk of being held liable for any false information provided by the exporter about the origin of the products. This issue only increases the reluctance of some companies to use their allowances.
It is therefore necessary for the Commission to take steps not only to introduce the EU rules of origin to various companies (in the coming months companies will be able to use a platform that would help them assess whether a product qualifies for tariff preferences), but also to consider their reform. Even the most favorable agreements are of little importance if complicated rules make it impossible to use them.
What does the European Union do to facilitate trade?
Another issue affecting exporting companies is the level of non-tariff, bureaucratic and customs obstacles in third country markets. In response to criticism, the European Commission has recently established Market Access Data Base. This platform aims to assist by providing information on the procedures and documents required for customs clearance in third countries, existing trade barriers, necessary documents regarding food safety, animal and plant health. This huge database can help companies understand trade agreements. In addition, current information on preferential tariffs can be found in the TARIC UE database.
Responsibility lies with all participants
For decades, EU trade agreements have been helping entrepreneurs grow, contributing to growth of GDP and well-being of their residents. However, there are still many challenges that prevent their full use. Rules on the origin of products, little knowledge of companies about the existing agreements or growing number of non-tariff barriers are just a few issues that system participants should focus on. Of course, the European Commission cannot solve all of them alone. It is also important to involve Member States in the implementation process, for example by developing a clear "national implementation plan" for each free trade agreement. Companies present on foreign markets should engage in a dialogue with EU and national institutions to identify trade barriers and potential problems with the implementation of agreements. They are often best informed about the situation in third countries. As a result, only coordinated actions of all participants of the system may result in the Union remaining an important player in the 21st century trade competition, and EU agreements bringing the expected results.