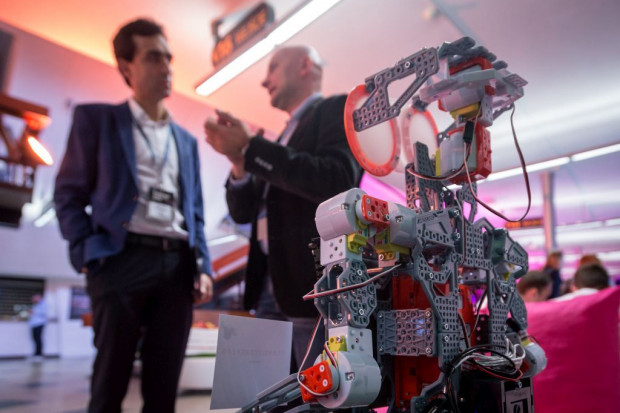 The fourth edition of the European Start-up Days will be inaugurated at the Spodek Arena and the International Congress Centre in Katowice on Tuesday, 14 May.
For two days (14-15 May) several-dozen discussion sessions will be held, during which over a hundred speakers will share their knowledge and experience. The participants in the debates will discuss, inter alia, new consumer trends and preferences, personalisation and brands, recent trends in marketing and digital marketing, and the transformation of the traditional economy in these digital times. There will also be specialist discussions on the role and prospective applications of specific technologies – the Internet of things, artificial intelligence, robotics, blockchain. Presentations will be made on the fields in which start-ups are particularly active – e.g. e-sport and the computer-games industry, biotechnology and the digitisation of the medical sector, and the fintech sector.

The event is being preceded by the Start-up Challenge. This year a record number of almost-300 start-ups from several continents are taking part in the competition. Among the 100 companies due to make presentations in the Scale-up Alley during the European Start-up Days ideas have been selected from Belarus, Germany, Poland (the largest number by far), Hungary, the United Kingdom, and the USA. The creators of 18 of them will hold presentations in the Spodek Arena and the presentation stages of the European Economic Congress in the International Congress Centre. The grand finale and the announcement of the names of the six winners in each category are tonight at 20:00.

The European Start-up Days are even-more closely related to the 11th European Economic Congress in Katowice, with the new project My way. Inspirations. Prominent sportspersons, artists, and business people, will talk about their original, not easy, sometimes bumpy, but always very-interesting, roads to success.