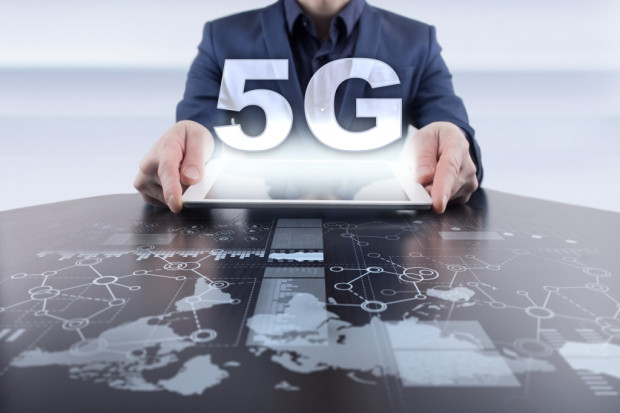 Not only Chinese companies produce electronic equipment in China - points out Borys Stokalski, president of the Polish Chamber of Information Technology and Telecommunications in an interview with WNP.PL. In his opinion, in the Huawei case, it is necessary to act cautiously, especially that Poland needs to undertake an ambitious task of building a 5G network. We will have to face a lot of difficulties in demand.
Borys Stokalski warns that the threat from Huawei may be just as real as chemical weapons that Americans sought years ago in Iraq.
The PIIT president believes that uncertainty regarding the demand and lack of an appropriate certification system makes it difficult to build a 5G network in Poland.
Borys Stokalski argues that it is necessary to remodel the scheme of support for innovative companies, so that they could support their activities primarily from the sale of products.
There has been a lot of talk recently, not only in Poland, about Huawei's telecommunications equipment. Are the concerns justified?
-      In this case, one must call for rationality. I am not saying this merely because Huawei is a member of the Polish Chamber of Information Technology and Telecommunications, but also because more universal considerations are important.
I do not want to underestimate cyberthreats - this topic is more important than ever.  However, I find it difficult to avoid associations with the history of chemical weapons in Iraq. The Americans claimed that Iraq possessed chemical weapons and something had to be done about it. A war broke out, the Iraqi dictator Saddam Hussein was overthrown, but they did not find any chemical weapons.
It would be harmful to the development of the market if Huaweia's equipment turned out to be such a chemical weapon. It would be better if there was no "war" in which we remove the equipment of a competitive provider from the market, only to realize that it was not more vulnerable to fraud and cyberthreats than devices provided by other companies.
So what should we do?
-      The problem today is a certain lack of transparency on the decision making process. As far as I know, no one has published any specific data that would indicate the risks associated with Huawei equipment, and yet we are still confused. We do not know the assessment criteria that could be used as the basis for the certification process of new generations of networks. Whatever decisions are to be made in the future, it should be ensured that the processes that precede them are as transparent as possible.
Borys Stokalski believes that clear security standards must be set for 5G technology (photo: press materials)
We should note that not only Chinese companies produce electronic equipment in China. Therefore, we need a transparent process based on standardization that would indicate real threats and risk areas. The point is that it should concern not only companies from China, but manufacturers of telecommunications equipment in general.
Do you mean that, for example, the European Union could establish specific security requirements, and manufacturers of telecommunications equipment would be responsible for proving that these requirements are fulfilled?
-      Yes, the idea is that the manufacturer provides indicated laboratories with test equipment. A well-designed certification process will allow manufacturers to adapt to clearly defined requirements and use them to raise the level of security.
The Huawei case is closely related to the implementation of 5G technology. What is lacking to start building such a network in Poland?
-      We often discuss barriers in the investment process, frequency availability or the need to change PEM standards (electromagnetic field - ed.). I would add two key issues that are not discussed as often. The first is the risk in demand, and the second is the lack of a certification system.
As regards the uncertainty about demand, it results, among other things, from the fact that the areas in which 5G network is to play an important role are not yet fully developed. The Internet of Things, autonomous cars or telemedicine can have enormous potential, but we still do not know exactly what regulations will be applicable, because these regulations have not yet been developed. In a situation of uncertainty, it is difficult to incur substantial financial expenditure for the construction of a new type of network. The transfer of today's services to the new generation network does not make much sense for business.
As for the lack of a certification system, we return to the issue of security. Since the operation of many devices will depend on the 5G network, it is necessary to guarantee the highest possible level of security to minimize the risks to human health or even life.
In Poland, we are now creating certification processes for key 5G technologies and we will be able to implement them in one and a half years. Meanwhile, according to governmental assumptions, in 2020 we should have a commercial 5G network in pilot locations, and by 2025 in all major Polish cities and transport routes.
Certification is clearly the domain of the state. What can authorities do to allay doubts over the demand?
-      In a sense, it depends on the regulation. On the other hand, we are talking about pure business risk. And there is no other way than simply the economic activity of people who want to take this risk.
Of course, the state can create instruments that will encourage and facilitate such activity. It is mainly about supporting the implementation of innovative products.
Priority should be given to the support of start-ups or even larger companies when it is already known that they have a product that is interesting for the market but is not yet making any money. Customers often don't want to be the first to implement such a solution. However, the situation could change if they shared the risk with the state.
The financial impulse from the state should be stronger than before?
- Stronger or smarter. The most important thing is to invest the funds one already has in a slightly different way. Currently, we have some excess money for innovative companies at an early stage of development, which makes them overstate their valuations and hinders the entry of private investors in subsequent stages. If a company is expensive at the beginning, it's harder to make money from it later. Moreover, companies are focusing on subsequent rounds of financing instead of seeking customers that would buy their products. Because of this it is often difficult for start-ups to come to an agreement with investors on the scale-up stage.
Meanwhile, innovative companies should support their activities primarily from the sale of manufactured products. Implementation should therefore be financed. This reduces the risk of innovation to customers and gives start-ups an opportunity to build a retail history. References and good retail history provide more value to companies than the best presentations and prototypes. Everyone can win in this formula, and it does not have to be more expensive for the state. 
The material was printed from www.wnp.pl. © Polskie Towarzystwo Wspierania Przedsiębiorczości (Polish Entrepreneurship Support Association) 1997-2018