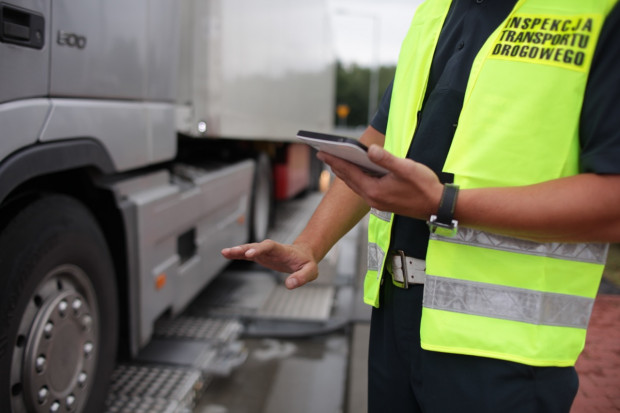 Several signs indicate that international road transport will start to shrink. Mainly for political reasons, but not only. All European consumers will pay for these changes.
Polish carriers are an important element of the European transport and logistics system. Business is strongly affected when Polish drivers... do not work.
At the beginning of this decade, Polish transport companies - also branches of western companies operating from Poland - dominated the EU international transport, gaining one quarter of the market. This may now change.
- Germans have nothing against Polish long weekends; they can bundle together different holidays themselves, but they will certainly reproach that it destroys their logistics - says Ireneusz Frankowski, Board Member of the Miratrans company from Ozorkow.
During long weekends, on European Transport Exchanges - Trans.eu, Transporeon, Tomocom, LoadsToday and dozens of Polish transport exchanges - one can see mainly applications from companies that want to take cargo on long-haul routes - from Germany to Italy, Spain or Greece.
The orders are taken by the carriers from Romania, Lithuania, Hungary and Bulgaria, who are just as operational as the Polish ones. But they are still not able to take as much orders as Polish "truckers".
But everything can change. The Sword of Damocles hangs over companies from the Central European countries, which control more than half of the transport performance in the EU international transport.
Przechwytywanie.JPG
Przechwytywanie.JPG
Expansion
There were two opportunities. The first when Poland opened up to free economy and introduced free currency exchange. A few thousand private transport companies were created and they were gradually gaining more vehicles. These companies mainly dealt with domestic transport, and only a few with foreign transport.
The second opportunity emerged when Poland joined the EU. Foreign trade started to grow rapidly as we became a great co-operator for Western companies. The goods were mainly transported by cars. Of course, the demand was noticed by Western enterprises and the roles were quickly divided. Large logistic companies recognized that it was better to occupy higher levels in the TFL industry and outsource transportation to subcontractors. These processes coincided with changes on the Western transport market. At the beginning of the decade they were affected by the lack of qualified drivers.
The gap was filled by Polish companies. At the end of 2018, nearly 36 thousand transport companies were holders of the Community authorisation.
Reaction
At the beginning of this decade, Polish transport companies - also branches of western companies operating from Poland - dominated the EU international transport, gaining one quarter of the market. At that time, carriers' trade unions from Germany and France started to protest. Competitive services of transport companies from Central Europe were becoming increasingly popular.
According to the Association of International Road Transport Carriers (ZMPD), in 2017 Polish companies controlled 30.7% of the international road transport in the EU, and at the end of 2018 this percentage increased to 31%. If one added transport performance from 5-6 other countries in the region, it would turn out that Poland controls more than half of the market.
- It was unacceptable for many western environments - says Jan Buczek, the president of ZMPD. - On the upsurge of populism, the arguments of trade unionists were taken by some of the politicians.
The main objection was that "our" drivers earn much less than the western ones, which is why carriers from eastern countries win tenders as they benefit from "social dumping".
From 1 January 2015, Germany introduced the Minimum Wage Act - MiLog (later, several other Western countries adopted a similar act): it obliges any transport company that performs cabotage operations or unloads or reloads in that country to pay its drivers fixed rates.
Subsequently, France banned drivers from sleeping in a truck cab on weekends, forcing them to use hotels, which would increase the costs for carriers. The problem is that there are not enough guarded parking lots in Europe, as confirmed by the Transported Asset Protection Association...
The above described difficulties did not change the situation. In 2016-18, Eastern carriers increased their share in the international transport market, including cabotage transport operations.
Advantages
- Social dumping is an outdated phrase - says Jan Buczek. - In 2018, our drivers' remuneration amounted to 167 percent of the average domestic remuneration, when in Germany and France it was around 100 percent.
As he emphasizes, there are two other reasons for the choice of our carriers. First of all: they have built their own brand and reputation as reliable and flexible service providers. They have fully adapted to Western standards (an example: their fleet consists mainly of tractors that meet the highest possible standards in terms of emission).
Second of all: it is about transformations in the supply of transport services on the western market. Only France and the United Kingdom report the need to hire 30 thousand people! Those who have been working for many years prefer to work in a system: I leave in the morning and I return in the evening, instead of banging around the Europe for a few days.
What adds fuel to the fire? A large number of western transport companies reduce their costs by opening branches in other countries, including Poland; these are reliable companies, belonging to the largest groups, but also the so-called letterbox companies, or spectrum companies that have a European Transport license, as well as vehicles with a Polish, Romanian or Bulgarian registration plate, but their trucks usually do not see their "homeland" - they are constantly working in Western countries. By paying lower taxes and incurring lower costs, they compete with local companies.
- The problem was solved following the "line of the least resistance" - by eliminating foreign carriers - emphasizes the president of ZMPD.
The game
At the end of May 2017, the European Commission presented 8 legislative solutions with proposals for regulations applicable to road transport in Europe, i.e. the so-called mobility package. After propaganda campaigns of both parties, in July 2018, the European Parliament (EP) rejected this package as a whole.
The EC quickly corrected the project and handed it over for further proceedings. The European Council adopted it in December. And on 10 January 2019, it was taken over by the European Parliament Committee on Transport and Tourism. MEPs did not accept two proposals: to apply the posting of workers' regulations for road transport and to strengthen the rules on driving times, breaks and rest periods.
Maciej Wronski, President of the Management Board at Polish Association of Transport and Logistics Employers, does not view it as a success, as some of Polish politicians claimed: - MiLog regulations or the ban on sleeping in a truck cab are still in force in many EU countries. When the first amendment was adopted, there was also a chance to adopt lex specialis, i.e. detailed provisions that would facilitate, among others, posting of workers in road transport.
The proposal for a new principle of admission to the occupation of road transport operator and access to the freight market accepted by TREN is dangerous. It all started innocently... last year, the EC and the Council adopted solutions intended to restrict access to the international transport market for vehicles under 3.5 tonnes. This segment has developed strongly, because drivers of delivery vans are not subject to many restrictive regulations that apply to trucks.
The project was extended due to manipulation. The German rapporteur, Ismail Ertug, hid his proposals under a cloche, did not talk with any other rapporteur and did not present his report until December 20 - just before the Christmas break.
- He reported two proposals that went in a different direction than those adopted by the EC and the Council - adds President Wronski.
The first one assumes that a licensed carrier has to carry out most of the activity in the country of registration or in bilateral transport to and from this country.
The second concept states that the carrier must employ drivers in accordance with the statutory requirements that applied in the Member State in which the carrier was established.
Elimination
The adoption of these rules would result in an open termination of agreements with road carriers from Central and Eastern Europe in the west of the continent.
- The Polish companies would lose at least a half, if not two-thirds of the current share in the market of international transport services - says President Wronski.
There would be serious confusion. The law of which country would apply for a carrier from Szczecin or Zielona Gora, who travels to Bremerhaven and spends most of his working hours in Germany? Or a carrier whose driver travells through three countries while carrying goods from Poland?
Even we, a medium-sized logistics company, cannot imagine the enormity of complications while settling drivers' working times and documentation according to the rules of the country where they spend most of their working hours - says Ireneusz Frankowski. It will be an unbreakable bareer for small transport companies.
The idea mentioned above gives rise to anxiety and uncertainty among many entrepreneurs.
It is still too early to assess this year's situation on the transport market in Europe, because there are many unknowns - states Michal Zywarski, Director for Development of Drozda Transport & Logistics.
The uncertainty is deepened by brexit. We need to remember that every 8 seconds a truck with a load enters the area of Great Britain; every fourth of the almost 4 million transport operations are carried out by Polish carriers.
What is going to happen?
If the EP and then the Council agree to the solutions proposed by TREN, will Western carriers regain the market?
- There is no potential to take over a vacant place in the West, mainly due to the lack of drivers and a change in attitude towards this profession - says Maciej Wronski. - That is why I remain optimistic and I believe that politicians will find the arguments of big business and recipients of our services convincing.
Ireneusz Frankowski has a different opinion: - If the carriers from Central Europe withdraw, the local companies will fill the gap. This will probably be the case in Germany, as its potential was not reduced as much, but not in France, as it has already lost competition with its neighbor due to the introduced social measures.
- Logistic giants will benefit from this war - says Jan Buczek. - They already have a huge network of warehouses, they can create a network of alternative - railway - connections between them, maybe with the use of rivers and canals.
On the other hand, Rafal Owczarek, sales coordinator of European Logistics Dachser Polska, says: - The adopted regulations will not improve the situation of Western European companies on their domestic markets, because they will not be able to provide sufficient supply of transport services. International operators are most flexible in this situation, as they were least affected by the provisions of the package, and they will be able to carry out cross-border road transport as before.
Customers will lose just as much as eastern carriers.
- As always in equivalent cases - says President Wronski. - The business and consumers will pay with higher logistic costs. Even if the distribution management model changes.
An increase in freight prices means an increase in the prices of final products. However, Frankowski also notices that production in, for example, Olsztyn will not be profitable if the goods have to be transported to Lisbon.
Winding
The vast majority of transport companies are subcontractors, "carters" - as they call themselves. They work for stronger logistics companies, forwarding companies, mostly western ones. They are too small and financially constrained to offer value-added services and climb the logistic ladder.
Therefore, the winding process can accelerate at any radical increase in costs, because this market is characterized by high inertia. Neutralization of the conditions of concluded contracts may take from 9 to 18 months. Anyone who has no financial background to withstand this difficult time must shut down the business.
The main reason for the financial weakness of most Polish carriers is the original sin of this industry - even though the business was growing rapidly, many entrepreneurs did not accumulate capital in their companies, but consumed it - says Michal Balakier, Chief Executive Officer of DKV Euro Service Poland.
Notably, the older generation of owners who have made a large fortune, do not want to consolidate in any form. Family businesses often face the issue of a lack of succession candidates. Failed consolidation attempts (general cargo sector) fell victim to a conflict of interest.
Was the judgement given? Not necessarily. The other, smaller part of the industry is composed of companies managed by people between 35 and 45 years old. They know that management must be handed over to managers; they themselves exercise ownership supervision.
- For several years, we have been departuring from the traditional road transport model, we plan to invest in intermodal transport, i.e. last mile transportation, both in Poland and abroad, carrying out activities in accordance with local regulations - says Frankowski.
Wronski claims that Polish politicians can now help the industry, which they have not done before. He suggests to review the authorised state aid instruments. There are not a lot of possibilities, but they are a large-caliber weapon - for example, subsidies for the purchase of ecological tractors, what France (16 thousand euros) and Germany (12 thousand) already do, as well as excise tax return.
The material was printed from www.wnp.pl. © Polskie Towarzystwo Wspierania Przedsiębiorczości (Polish Entrepreneurship Support Association) 1997-2018