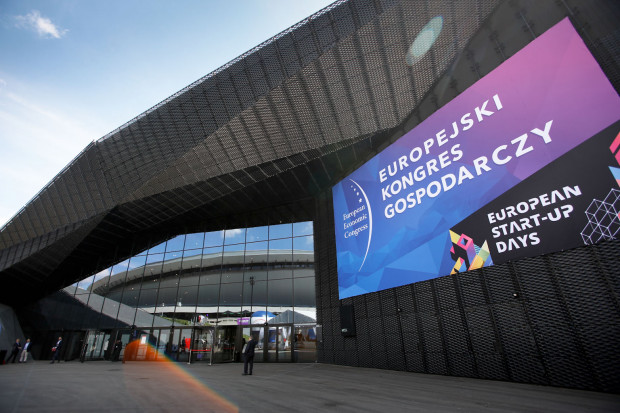 Registration for the 12th European Economic Congress, scheduled to take place on 2-4 September in Katowice, has opened. The event will include a several dozen of debates, three days' worth of discussions about the current condition of the economy and challenges that we are about to face in the nearest future.
After a few rounds of online debates time has come for the European Economic Congress in its traditional live form. Representative of business, politics, science, and local government are to meet in the International Congress Centre in Katowice to discuss the rapidly changing economy and long-term challenges, such as European Green Deal or digitalisation of the economy. Registration for this largest business event in the region has opened.

A discussion about the post-pandemic future, cooperation in the face of a major change that is ahead of all of us, is today more important and needed than ever. The agenda of the 12th edition of EEC includes 70 sessions revolving around subjects that are crucial from the perspective of the economy in the following decades. Complete agenda of the event is available
here
.
This time the congress will be held under a new sanitary regime. With safety of participants in mind and working towards the goal of smooth organisation of the 12th European Economic Congress, a limit on the number of people allowed into the International Congress Centre will be imposed.
Participants will be eligible for participating in the live edition of the congress in Katowice upon registration, after obtaining a status confirmed by an e-mail. Other participants are invited to take part in the online edition that is going to be broadcast online (it is possible to choose one of the options - live or online - during the registration).
Organisers of the 12th edition of the European Economic Congress held in unique circumstances will do their best to protect health and safety of participants, acting in accordance with all applicable restrictions.