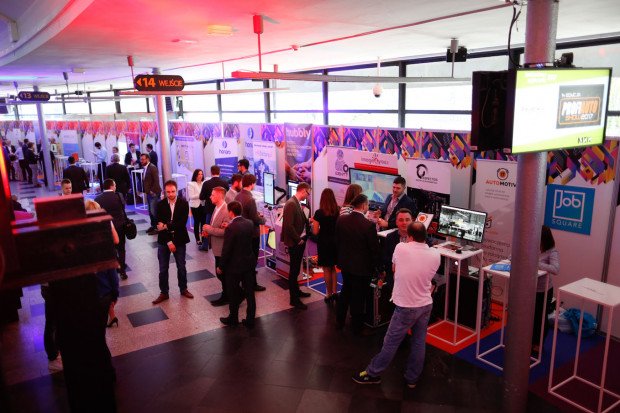 Around 250 start-ups from different continents have joined the 5th edition of Start-up Challenge, a competition accompanying European Tech and Start-up Days and the European Economic Congress in Katowice. The winners will be announced on September 3rd, 2020.
Apart from start-ups from Poland, constituting the largest share of almost 250 competitors, this year's edition has seen entries from China, Estonia, France, Iceland, Luxembourg, the United Kingdom, Hungary and the United States.

Similar to 2019 edition, the client & lifestyle category, drawing as many as 29% of all entries, has proved to be the most popular of this year's edition. The business entry attracted 20% of all entries, 19% of entries were in the health & biotechnology category, followed by 17% in the environment category. The new industry and tradition & modernity categories drew 8% of all entries each.

- Competition is huge. Only 18 start-ups will make it to the final stage. They will compete in front of the audience of the largest business event in Central Europe - the European Economic Congress and European Tech and Start-up Days - gathered in the International Congress Centre in Katowice as well as viewers following the LIVE coverage of the competition on computers, tablets and smart phones, thus increasing chances for a company to attract an investor or a business partner and catch the interest of the media - says Wojciech Kuśpik, the organiser of the European Economic Congress and European Tech and Start-up Days in Katowice, president of the PTWP Group.

Finalists of this year's edition will also have an opportunity to obtain a grant. The inSilesia awards, totalling PLN 50,000, have been funded by the Marshal of the Silesian voivodeship.

The Silesian Development Fund and the Katowice Special Economic Zone, who – under the "Investment Advisory Package" - offer professional investment, legal, tax and financial advisory as well as assistance in the preparation of the procedure aimed at obtaining the support of the KSEZ for the finalists' investment projects.

Start-ups awarded in the competition will also be mentored under an innovative Incredibles scheme, established by Sebastian Kulczyk, supporting young companies operating in the sector of new technologies. As always the European Economic Congress and European Tech and Start-up Days is supported by a host of partners, including ING Bank Śląski.