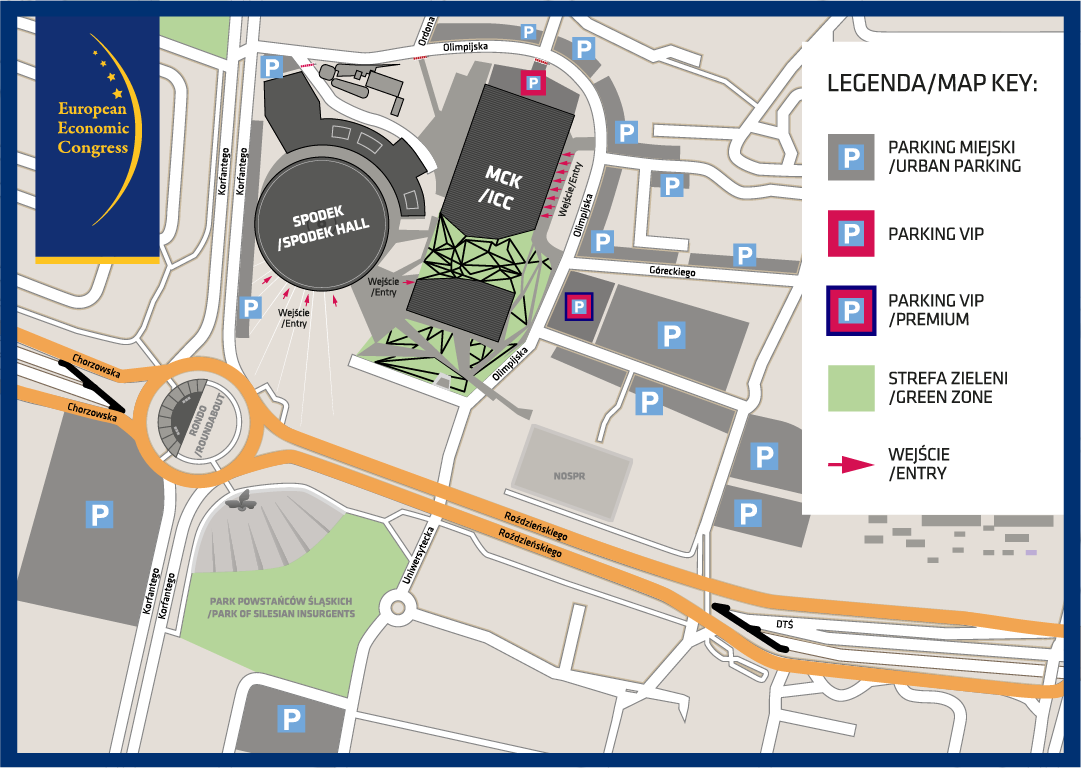 parking_eng_pl.png
VIP guests using their own cars can use the booked parking spaces – the car park by the NOSPR building and by MCK (junction of Olimpijska and Skrzypka Street, behind the barrier).
Premium guests - the car park by the NOSPR building.
Entry to the car park by showing your Premium/VIP parking card (the card may be downloaded when you log in to the registration account – please print the card and place it inside the car behind the windshield). The car park is operated by IMPEL. The car park is free of charge, unguarded. The number of spaces at the car park is limited.
Please use the car parks around the International Congress Centre (along Olimpijska Street), by the Silesian Museum, by the Altus building or inside Altus (underground garage) and along Korfantego and Chorzowska Street, opposite the building of Superjednostka (some of the car parks are payable).