Its impressive turnout, record-high publication equivalent, broad-reach streaming solutions and top satisfaction ratings place the European Economic Congress among the leading business events in Central Europe.
The idea behind the Congress is to bring different communities together in order to create opportunities for developing new solutions, products, services and businesses in a quick and worthwhile way with the use of new tools, models and communication channels. The three-day meeting in Katowice serves as an effective and propitious platform for direct B2B contacts.
An important advantage of the Congress, now in its 15th year, is that the issues we raise in our debates and informal conversations continue resonating long after the event, and many of the projects we discuss are eventually put into practice.
Thanks to the support of our partners, both large international corporations and small family-run businesses, the Congress keeps growing year in, year out, not only in terms of attendance but also in the content it provides.
Would you like to cooperate with us? Get in touch!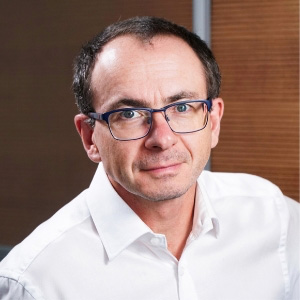 Tomasz Ruszkowski
sales & marketing director